Had dinner with
photog75 at GP Asian @ Lucky Plaza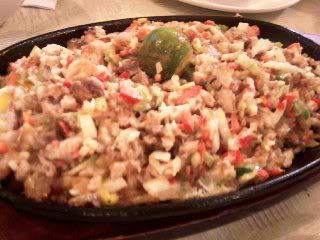 Sisig, I find this is not well done, too dried for my liking, I had much better sisig in Manila.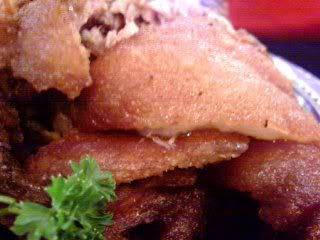 Crispy Pata, whole chunk of Pork Knuckles, quite lovely, almost German, especially with San Miguel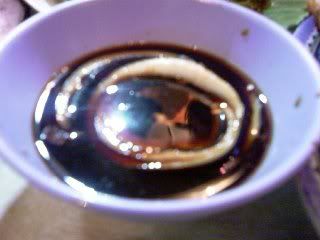 The Soy + Kalamansi Sauce to go with the Pata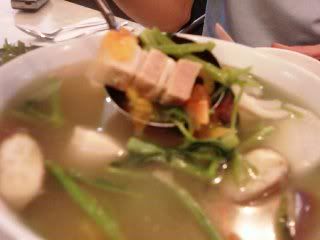 Sinigang, this is perfect ! Just the right touch of sourishness for me :-)



The Sambal Kangkong, ok, we cheated, this is Singaporean :P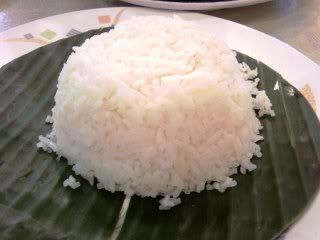 The rice, though I would prefered if they had added some deep fried onions on top.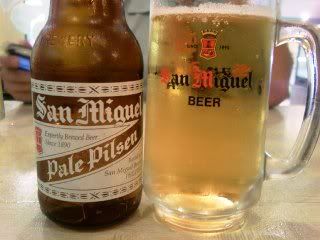 San Miguel Beer ! Light and refreshing, perfect combo



The complete deal, too much food for 2 person...


Too much meat, I'm turning vegetarian for the next 2 days at least !
MUAHAHAHAHA

X-Posted @
happycafe